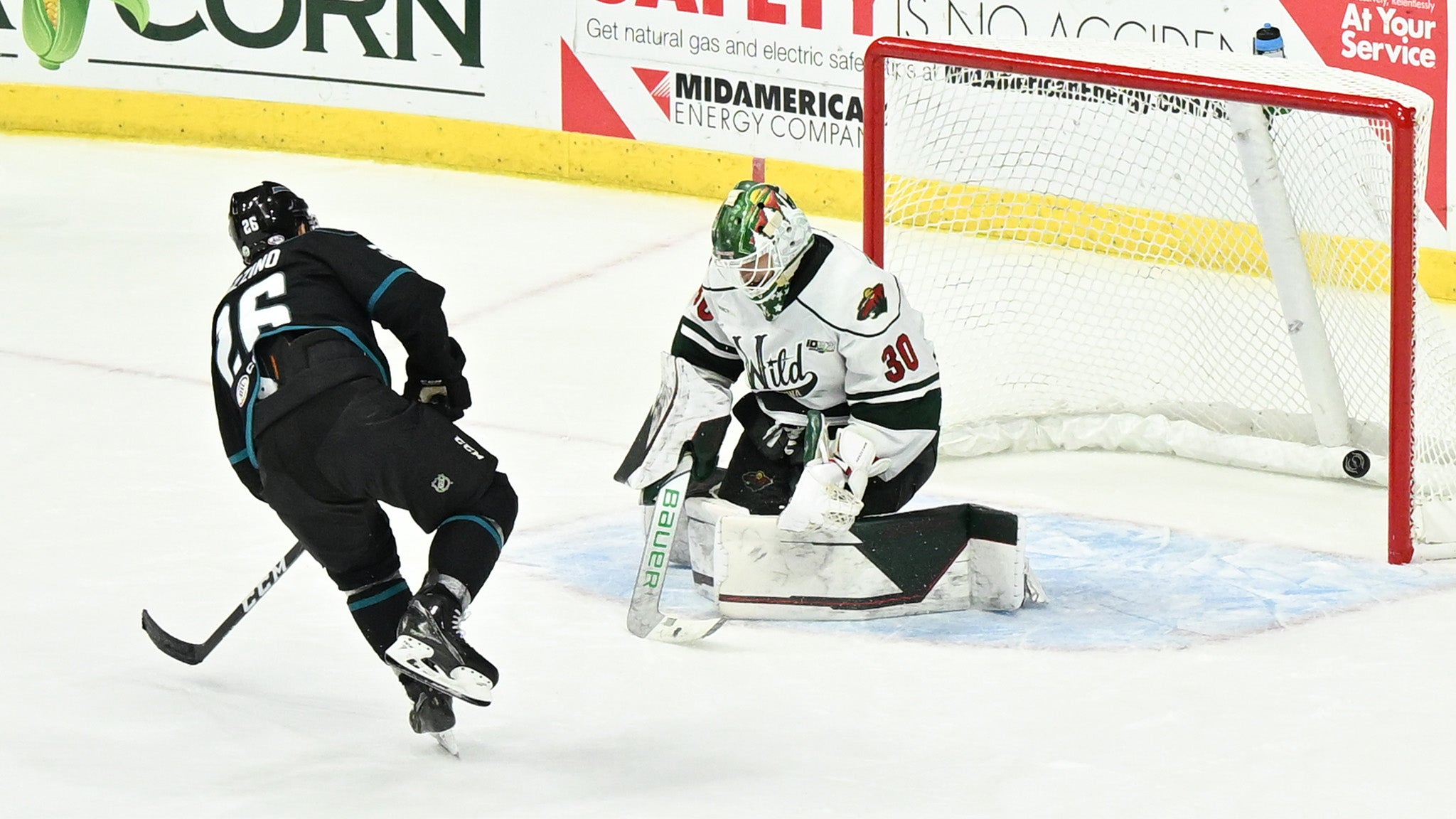 Barracuda Beat the Wild in a Shootout Thriller
Oct 14, 2022
Des Moines, IA – The San Jose Barracuda (1-0-0-0) allowed three answered goals in the second-half of the game on Friday at Wells Fargo Arena but would claim victory over the Iowa Wild (0-0-0-1) in the team's season opener.
Tristen Robins (1) scored just three seconds after the first Barracuda power play of the season 3:06 into the game to open up the scoring unassisted to give Barracuda a 1-0 lead with his first AHL goal. It didn't take long for Thomas Bordeleau to double the Barracuda lead 5:47 into the opening frame. Each team would finish the first with 10 shots and the Barracuda would lead 2-0 after 20 minutes.
Just 1:03 into the second period, Scott Reedy would pick up the first Barracuda power-play goal of the season as he redirected a Derrick Pouliot shot. With the Barracuda leading 3-0, Wild captain Mason Shaw would begin the comeback for his team in the back-half of the period.
The final 20 minutes would start well for the Barracuda, but the Wild would find two more goals as Joseph Cramarossa would find the twine behind Dell and Sam Walker would pick up the home team's third unanswered goal to tie the game and send it to overtime.
Early into the extra hockey, the Barracuda would pick up a power play but neither team would be able to end it in the bonus period.
It would take seven rounds of a shootout to end after Nic Petan scored for Iowa and Max Véronneau scored for the Barracuda in the second round. Named captain earlier in the day, Andrew Agozzino would end the game himself to give the Barracuda their first win o the season.
Back to All