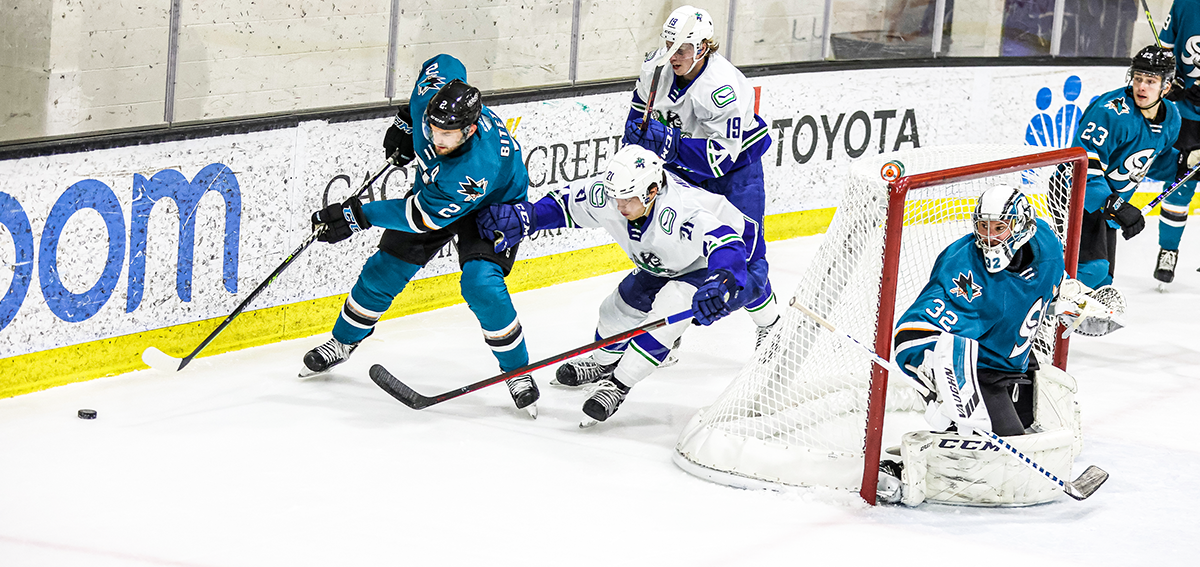 BARRACUDA FALL 4-3 IN OVERTIME TO CANUCKS, FINISH HOME SCHEDULE
Apr 15, 2022
San Jose, CA – In the final home game of the season, the San Jose Barracuda (20-39-4-2) jumped out to a 2-0 lead in the first period on the Abbotsford Canucks (35-21-5-1) but couldn't sustain it, eventually falling 4-3 in overtime. After the loss, the Barracuda are now 0-10-2 in its last 12 games.
• Lane Pederson (8, 9) scored both a power play and shorthanded goal in the first period to give the Barracuda an early lead.
• Kyle Topping (2) notched his first goal in 22 games, forcing overtime in the third.
• Sheldon Rempal (29) scored and collected an assist in the win.
• Justin Dowling (2, 3) scored the Canucks first goal and overtime winner, his third goal in his last three games.
• Spencer Martin (19-4-2) made 22 saves to earn his fourth win against San Jose this year in as many outings.
Back to All