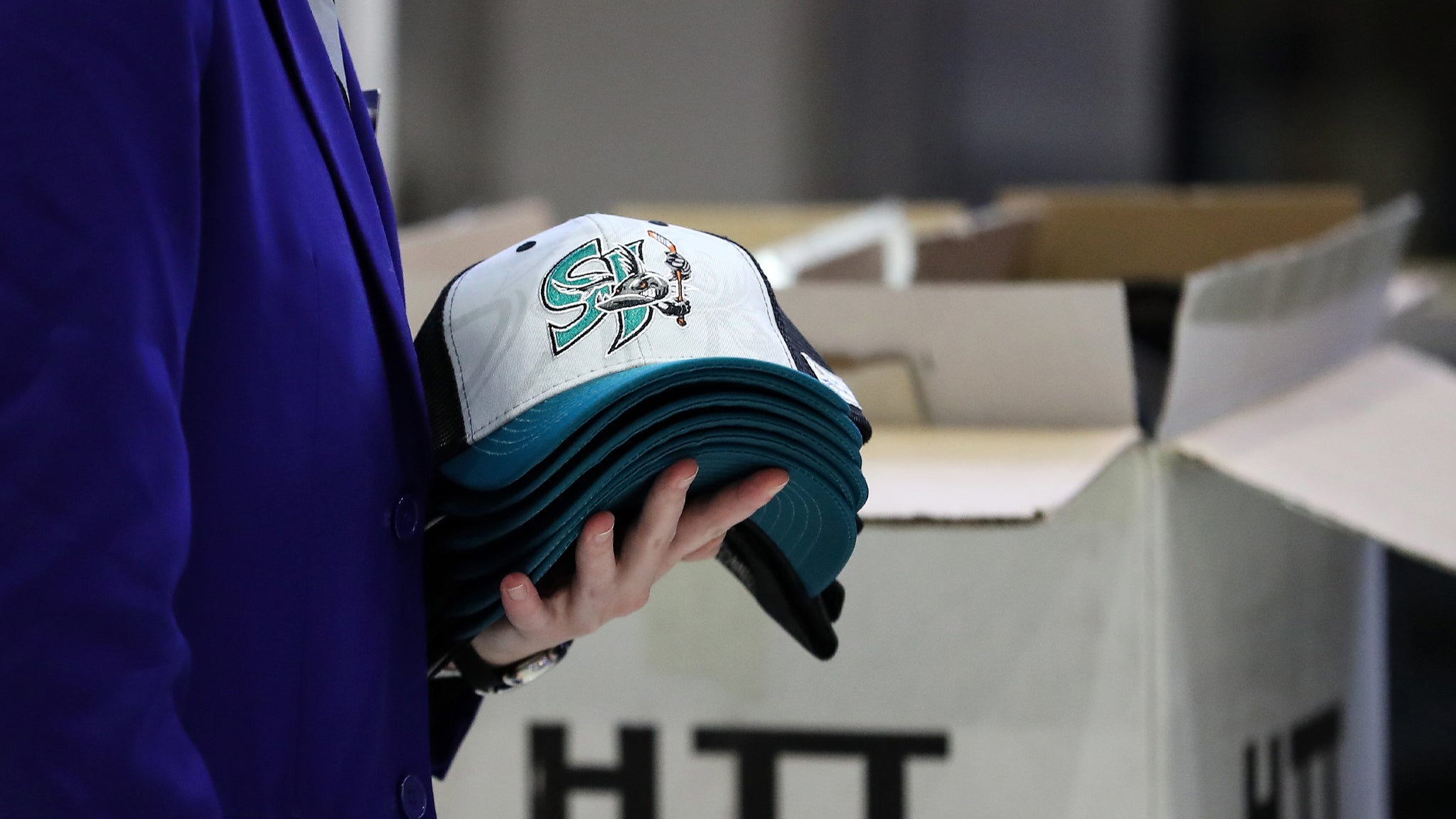 Let's Talk - Theme Nights
Lizz Child
Aug 26, 2022
With Tech CU Arena's grand opening on Thursday, opening night for the San Jose Barracuda feels so close you can feel the cool rink air on your face. No, you actually can! If you are out at Sharks Ice or if you make it out to Tech CU for the Fan Reveal on Friday, Aug. 26, you can tour the arena and see the sights before the team opens the season on Oct. 22 against the Henderson Silver Knights.
Speaking of that home opener, the weekend will see the Barracuda play twice, and there will be plenty of fun before the puck drops as well. Make sure to be in your seat early so you don't miss out!
Theme nights to remember
Kendra Hodgdon, the manager of marketing and digital media for the Barracuda, has emphasized the family-friendly quality the organization is going to bring to games this season, noting: "We even have the extra Kid's Takeover Day where we celebrate youth sports, including our own that we have in the building because we share the space now."
Kid's Takeover Day/Youth Sports will be Feb. 4 and with Cuda Classroom Day making a return on Mar. 15, presented by Tech CU, students will be able to experience a Barracuda game in a fun and interactive environment. There is even a rumor that there will be a new workbook for the day for all to get in on the learning!
One night that Hodgdon mentioned she is looking forward to on the schedule is Top Gun Night, and fans are encouraged to dress up in their best looks inspired by the movie franchise.
Fan favorite Pucks & Paws night will be back on the schedule twice in the upcoming season, with Nov. 13 presented by Lagunitas and Mar. 26 presented by Sheep Dog Whiskey. A game so fun, you need it twice a season, having all the furry friends out at the rink is always a fun-filled night that everybody on and off the ice loves to experience. A bonus is that Nov. 13 also happens to be Veteran's Day weekend, allowing for a crossover of Veteran's appreciation and Pucks & Paws.
Of course, another yearly favorite that Tech CU Arena will be graced with this season is Teddy Bear Toss, presented by Kaiser Permanente. With the Tucson Roadrunners in town on Dec. 3, the bears will rain down from all around the rink for the first time in the new home of Barracuda hockey.
Cowboy/Country Night returns to the schedule, presented by Bay Country, and if you look closely, there is something special about that Jan. 20 game. Former San Jose Barracuda head coach Roy Sommer will be in town with the San Diego Gulls, allowing the night to pay homage to a coach who spent so many years with the San Jose organization.
Feb. 11 will feature Pink in the Rink presented by Kaiser Permanente, a promotion that makes a return to the schedule after a few years away. The night will include specialty jerseys and will be one of the games where fans in attendance will be receiving a giveaway! Sorry, no hints on what it is just yet.
If you cannot make that theme night, don't worry, more giveaway nights will be announced soon!
A bit of something for everybody
With a total of 24 theme nights announced, Barracuda games are going to be the event to be at all season long. With Black History Night, Hockey is For Everyone, four College Nights, what is sure to be an exciting New Year's Eve game and more on the slate for this season, what games are you most looking forward to catching? If your answer is all of them, you are not alone!
With a fresh look, a new arena and a theme schedule for the ages, Tech CU Arena is the place to be this season.
One last note from Kendra Hodgdon for all Barracuda fans:
"Arrive opening weekend early so you can enjoy all the fun things we're going to do pre-game. Come ready to celebrate, have fun and watch some good hockey. Last but not least, GO CUDA!"
Back to All