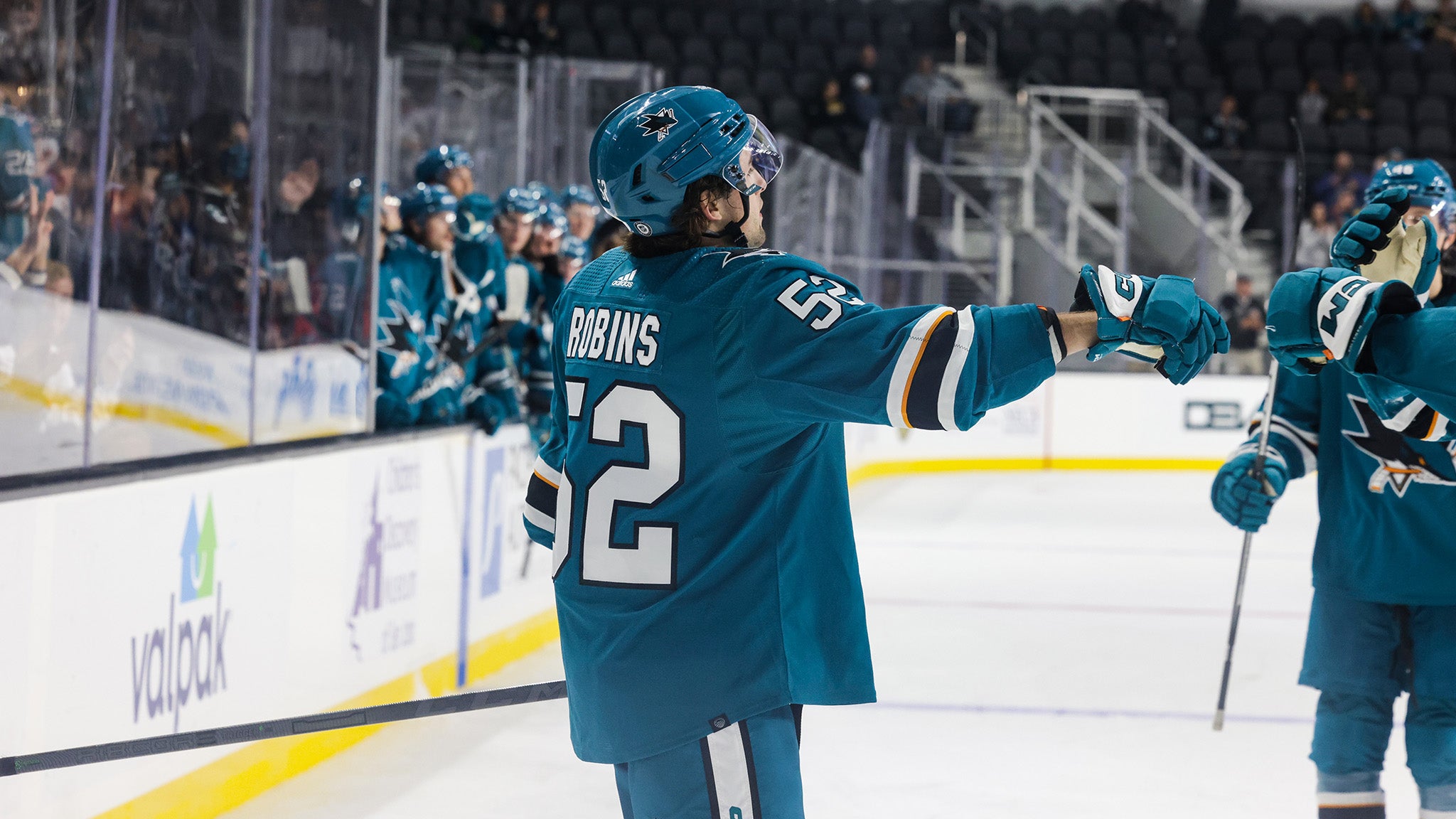 Rookie Faceoff Day Two Recap
Lizz Child
Sep 18, 2022
Junior habits versus pro details.
That is something that Barracuda head coach John McCarthy and the San Jose coaching staff have been working with players over the first few days of rookie camp. However, it won't move from focus when camp is over. With many players either heading back to their respective junior teams or making the jump to full-time pro hockey this season, the organization will be looking to continue developing those pro details.
"A lot of the guys we get are the best players on their teams so they can basically get away with a lot," said McCarthy of what junior junior habits versus pro details means. "Whereas we're trying to drill those things out of them when we get them."
Both Ozzy Wiesblatt and Tristen Robins are guys that McCarthy says are taking strides in this area: 
"That baseline of your game that has to be there night-to-night – tracking above pucks, winning puck battles, the little things that are kind of constants, and then, if you can add some offense on top of that, that's a win. So I think they both have come a long way, adding that base."
Robins set himself apart with two goals in Saturday night's 5-1 win over the Colorado Avalanche rookie roster, but he impressed in other areas of the game as well.
"We were using Robins tonight on the three-on-five, taking face offs, and stuff like that," said McCarthy. "The more tools you have as a player, the more utility you have, and the more irreplaceable you are in the lineup"
Daniil Gushchin also set himself apart on the scoresheet, picking up three points (1G, 2A) despite lighter workload as he was not used on the penalty kill against Colorado. 
"We took probably too many penalties tonight," said McCarthy following the game, "but honestly, I thought our guys stood up for each other."
Taking 14 penalties, the Sharks saw 10 penalty kills, including being down a pair of guys twice in the third period, the young group in teal's penalty killers held off the Avalanche on all but one power play opportunity.
The lone Avalanche goal came during a five-on-three advantage, ending 18-year-old netminder Mason Beaupit's shutout bid with just under 11:30 left in the game.
"[Beaupit] played great. He played really well," noted McCarthy. "Made a few big saves post to post. He's a big kid, big frame. Got in front of a lot of pucks and he played really well."
With a couple of misplayed pucks from the net, McCarthy said they don't want Beaupit to stop. 
"[Those moments were] a little nerve wracking, but he's a young guy. We want him out there, we want him playing pucks, and that's how he learns. Now we can take a look at the film and [Evgeny Nabokov] will have him out there tomorrow practicing before practice for sure."
John McCarthy's standout guys
" I felt [Josh Lawrence] played pretty well. I was using him on faceoffs. He's not a big player, but plays on the inside, plays the right way, working above the puck. I was impressed with what he did Artem Guryev just kind of brings an element that a lot of teams would love to have – that physicality. I thought [Montana Onyebuchi] did some good things. Good for Sammy Mayer stepping up and fighting there. Max McCue, killing some penalties for us. That Dillon Hamaliuk showed up. He had screen on the power-play goal, worked through the goalies eyes, left his mark on the game, finished some hits... That's what we're looking for out of him"
Sharks Scoring:
Tristen Robins (2G)
Daniil Gushchin (1G,2A)
Artem Guryev (1G - GWG)
Montana Onyebuchi (1G)
Brandon Coe (2A)
Jake Furling, Mark Liwiski, Ozzy Wiesblatt, Samuel Mayer, Josh Lawrence (1A)
The Sharks prospects close the Rookie Faceoff against the Los Angeles Kings roster 3pm Monday, Sept. 19, at Tech CU Arena.
Back to All