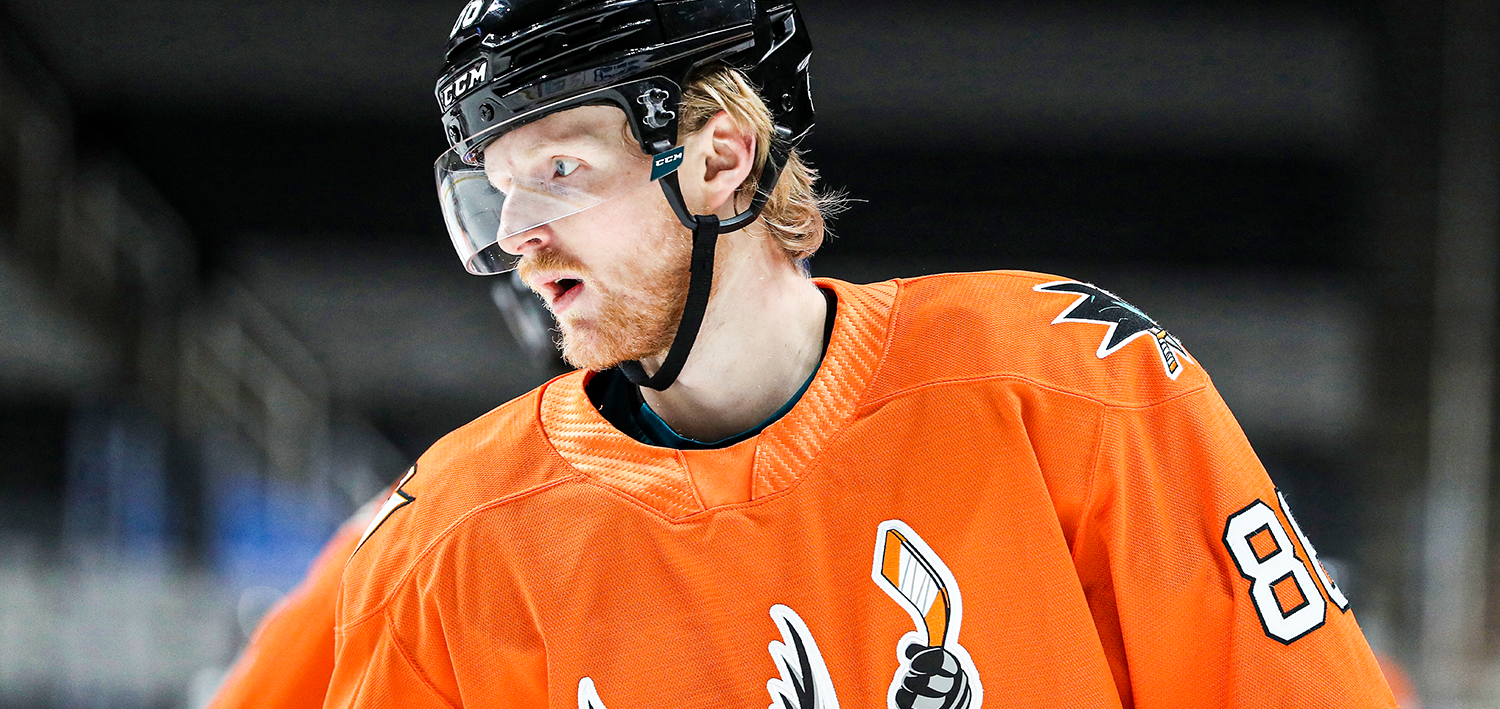 WIN A GAME-USED ORANGE JERSEY
Apr 2, 2022
In the team's second to last regular-season game at the SAP Center on April 10 against the Henderson Silver Knights, the Barracuda will be wearing orange and you can win one right off the player's backs!
All Battery Members that have already chosen their season ticket plans will be automatically entered to win a game-used orange jersey by a member of the 2021-22 team. Winners will be sent an email before the game with details of the jersey off the back process. The drawing is random, and all winners can pick up their jersey following the game. For fans who won but can't make it on April 10, they will be shipped to them.
Once fans collect their jersey, they will have the opportunity to get it signed and take a photo with the player on the ice, except for the winners of player jerseys who did not participate in the game. Those jerseys will have already been signed.
Read the full rules and regulations here
Get tickets to the game: https://www.ticketmaster.com/san-jose-barracuda-vs-henderson-silver-san-jose-california-04-10-2022/event/1C005B02A7152E6A
Join the Battery to win! https://am.ticketmaster.com/sharks/2022cuda
Back to All