Follow Frenzy to the 4,200-seat, two-story spectator arena which will serve as the new home for the San Jose Barracuda! The state-of-the-art facility will include 12 suites, eight loge boxes, one theatre suite, a 46-person party deck, three bar locations (with one at ice level), seven food concession stations, and two team merchandise stores. Join "The Battery" to become an exclusive member at the new facility!
About The Battery:
A battery is a group or school of Barracuda. They ambush their predators and rely on their stealth and speed to capture their prey. As a member of the Battery, you are part of an exclusive group, and a key cog to the team's home-ice advantage. Beyond just access to all home games, you'll get food, beverage, ticket, and merchandise discounts, along with access to exclusive events with the players and at the facility.
To become a part of The Battery for the new home of the Barracuda, you can put down a $50 deposit on Ticketmaster (links at the top and bottom of this page.) Submitting your deposit will secure your spot for next season and a member from our team will be in contact with you about seating and membership options shortly after.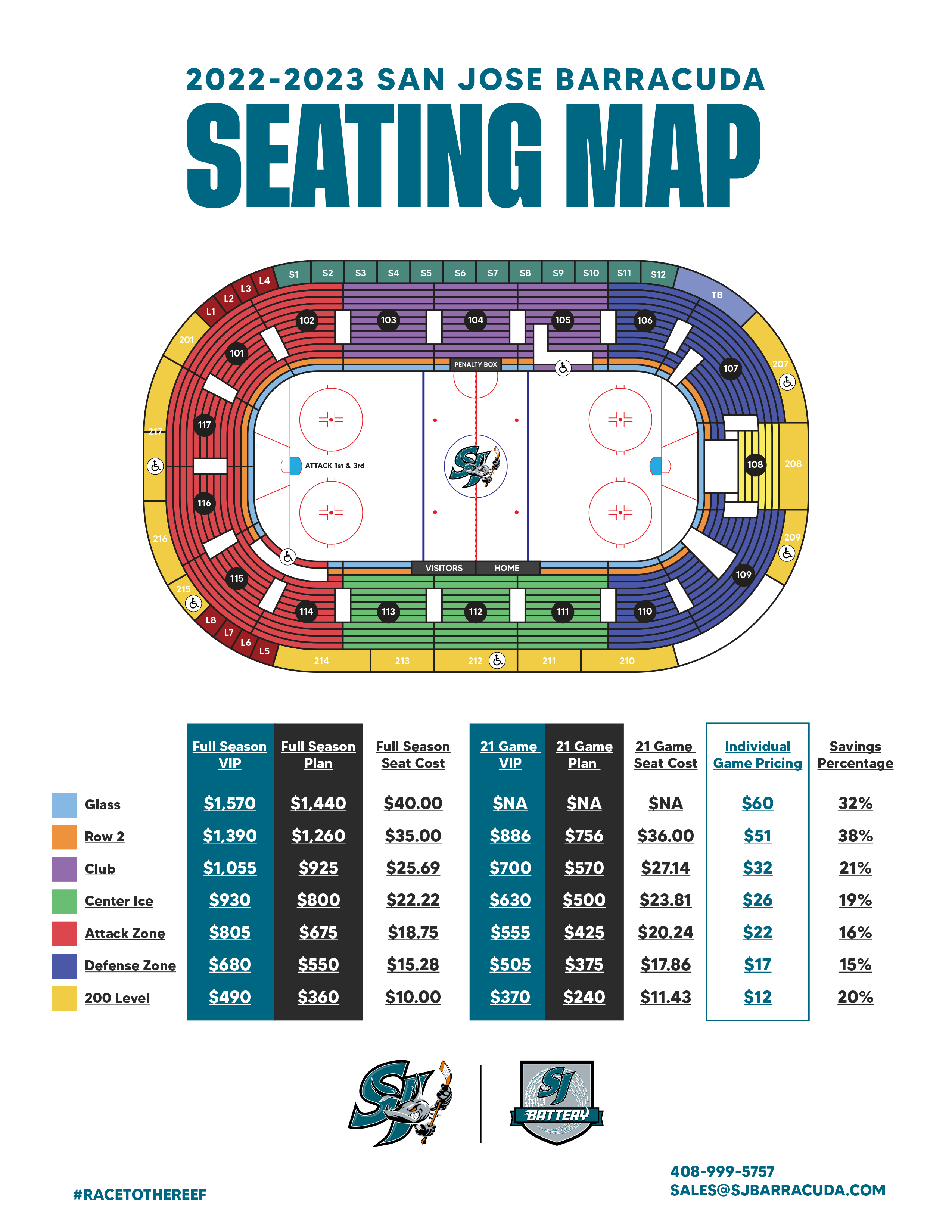 CALL 408-999-5757 TO SPEAK TO A REPRESENTATIVE
THE BATTERY MEMBER BENEFITS
Full Season Plan

21-Game Plan

12-Game Plan