BARRACUDA ALLOW THREE IN THE THIRD, FALL 4-3 TO TUCSON
Jan 12, 2022
San Jose, CA - The San Jose Barracuda (12-16-1-0) allowed three unanswered goals in the third period to the Tucson Roadrunners (12-11-2-1) en-route to a 4-3 loss on Wednesday night at the SAP Center.
· Zachary Gallant (1) snapped his 42-game goalless drought in the first period.
· Artemi Kniazev notched his first career AHL goal in his 21st game this season.
· Kyle Topping picked up two assists, his first multi-point game of his career.
· Jake McGrew collected a pair of assists, his second multi-assist game of his career and first since April. 25, 2021 at Ontario.
· Scott Reedy (15) scored his 15th goal of the season and is now tied for third in the AHL in goals.
· Matias Maccelli (9) had three points (1+2=3) on the night for the Roadrunners and now ranks third in the AHL in rookie scoring (9+17=26)
The Barracuda return to action on Fri Jan. 14 at 7:00 p.m. against the Tucson Roadrunners at the SAP Center. For tickets, visit sjbarracuda.com/tickets. A reminder all Friday games feature $1 hot dogs.
Join The Battery for the new home of the Barracuda, you can put down a $50 deposit on Ticketmaster (CLICK HERE). Submitting your deposit will secure your spot next season at the team's brand-new 4,200-seat arena which is set to open next Aug. Once you secure a membership, one of our team members will contact you.
Place your deposit by Jan. 17 and receive a complimentary one-day pass to the '22 NHL Rookie Faceoff which will be held at the Barracuda's future home. Contact us today at 408-999-5757 to speak to one of our representatives or email us at sales@sjbarracuda.com.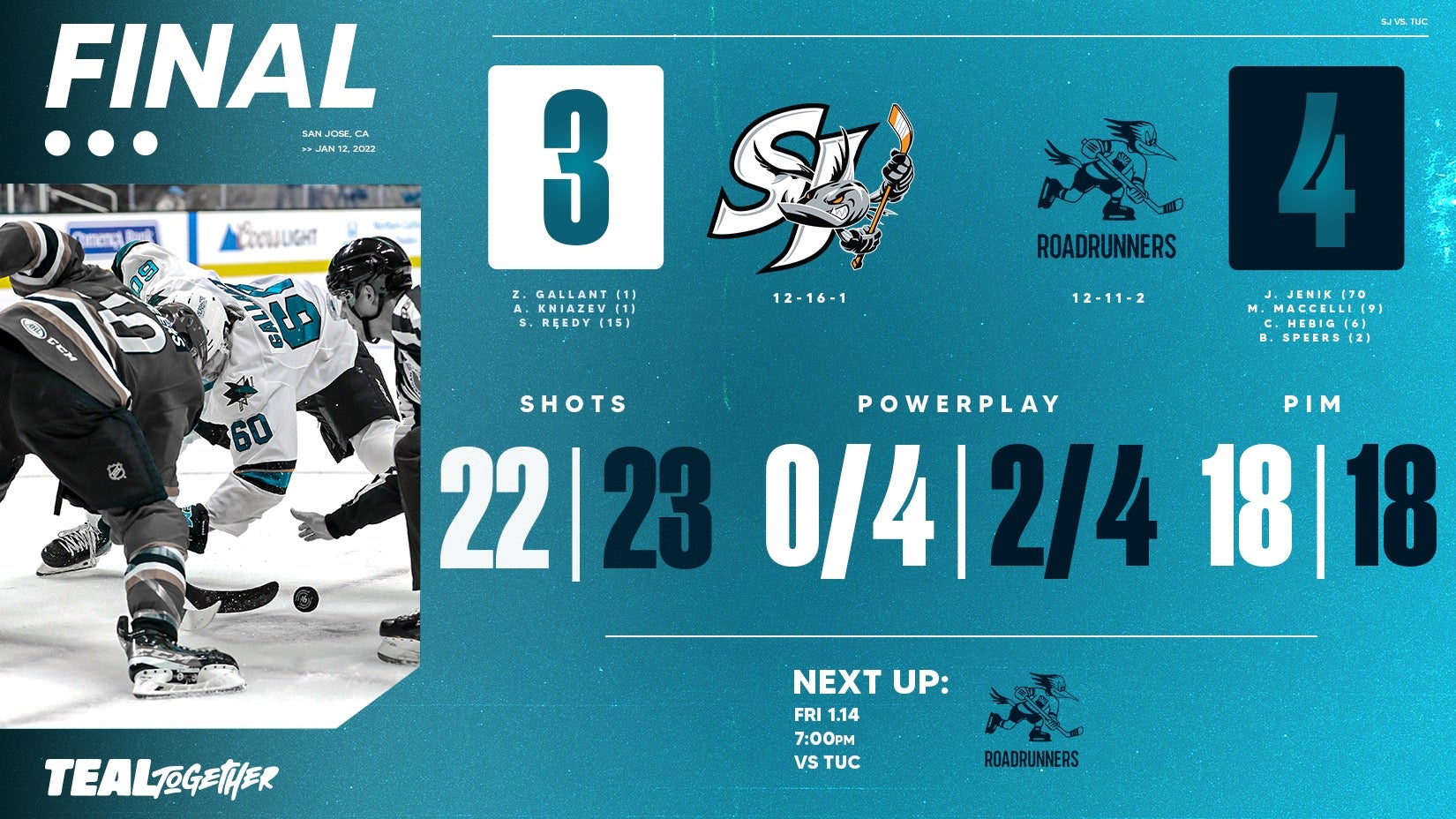 Back to All