BARRACUDA NET FOUR IN THE THIRD, DOWN GULLS 4-1
Dec 18, 2021
San Diego, CA – The San Jose Barracuda (9-12-1-0) scored four times in the third period on Saturday night at the Pechanga Arena, earning a 4-1 win over the San Diego Gulls (9-12-1-0). The victory was the club's first against the Gulls in five tries this season. Prior to Saturday, the Gulls were 7-1 when leading after 40 minutes. For the Barracuda, it was the team's fifth third-period comeback win this year.
• Evander Kane netted the game-winning goal and picked up an assist, and now has eight points (2+6=8) in his last four games.
• Scott Reedy buried a shorthanded goal and now has six points (3+3=6) over his last three games. Reedy is tied for second in the AHL in goals (13) and tied for seventh in points (22).
• Patrick Holway tied the game at 1-1 in the third, the first AHL goal of his career.
• Artemi Kniazev collected his first pro point (assist) on Reedy's goal.
• Jaycob Megna scored an empty-net shorthanded goal, his second goal of the year, and second over his last three games.
• The Barracuda now have five shorthanded goals over its last four games and rank tied for first in the AHL in SHG.
• After no goals through 37 minutes and 47 seconds of action, Bo Groulx broke the deadlock by lighting the lamp on San Diego's fourth power-play of the night. For Groulx, it marked his first AHL goal of the year in eight games.
The Barracuda return to action on Tues. Dec. 21 at 7:00 p.m. against the Colorado Eagles at the Budweiser Events Center.
Join The Battery for the new home of the Barracuda, you can put down a $50 deposit on Ticketmaster (CLICK HERE). Submitting your deposit will secure your spot next season at the team's brand-new 4,200-seat arena which is set to open next Aug. Once you secure a membership, one of our team members will contact you.
Place your deposit by Jan. 17 and receive a complimentary one-day pass to the '22 NHL Rookie Faceoff which will be held at the Barracuda's future home. Contact us today at 408-999-5757 to speak to one of our representatives or email us at sales@sjbarracuda.com.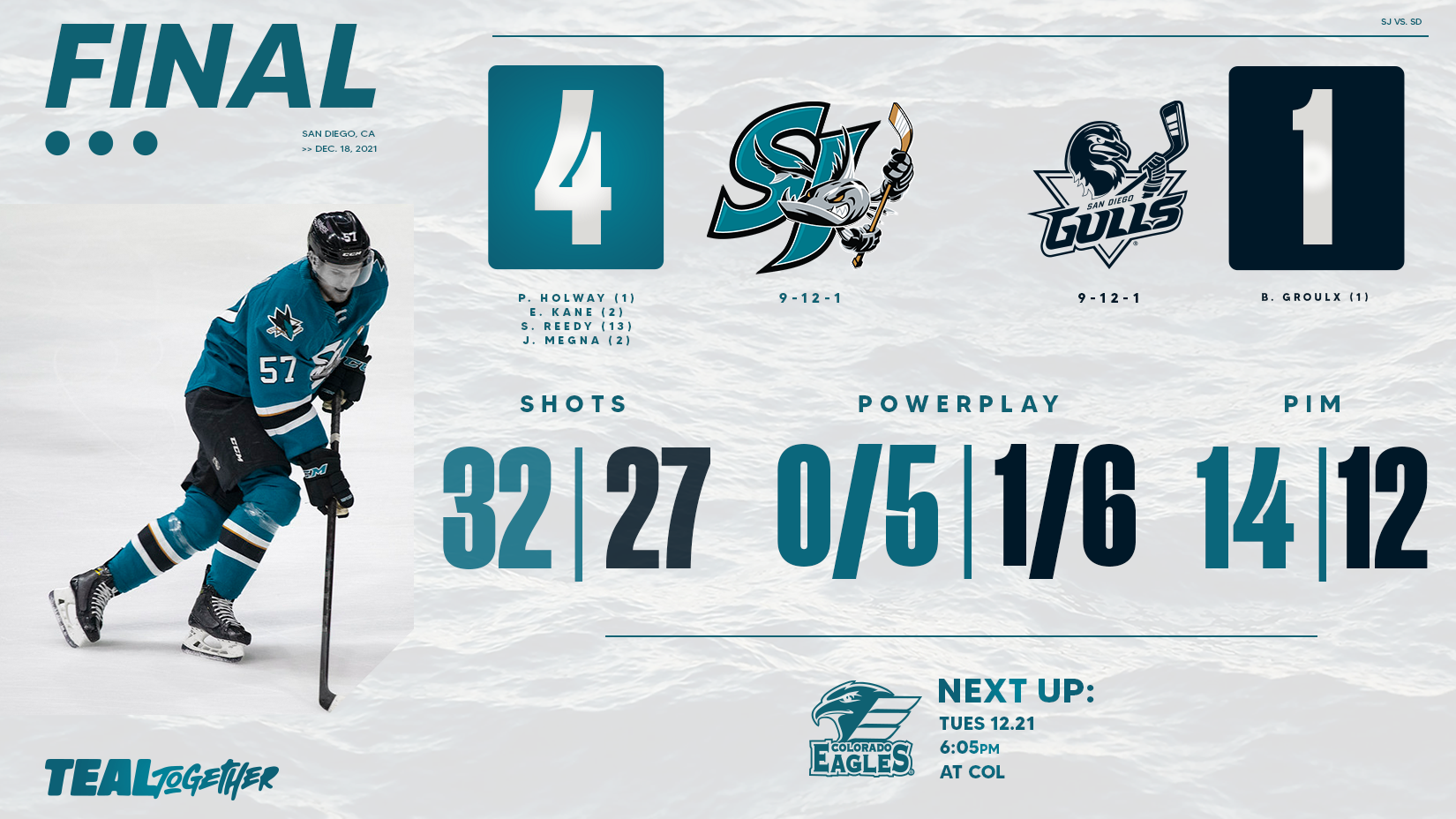 Back to All