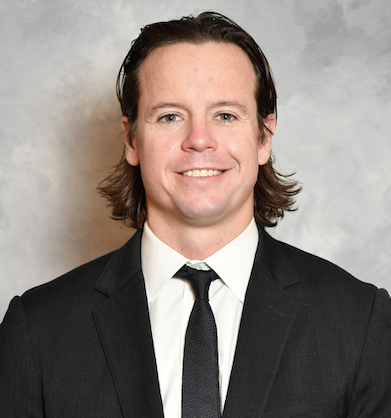 On May 18, 2022, McCarthy was named the second head coach in franchise history after serving as a development coach for the previous two seasons.
On Dec. 27, 2019, McCarthy made his coaching debut with the Barracuda as an assistant against the Stockton Heat after announcing his retirement from pro hockey earlier in the day. On Dec. 10, McCarthy suffered an Ischemic stroke due to a previously undetected hole in his heart. Following swift medical attention from the team's medical staff and the physicians at Kaiser Permanente, McCarthy was stabilized and has made a complete recovery.
McCarthy, who was selected by the Sharks in the seventh round of the 2006 NHL Draft, holds all major Barracuda franchise records including games played (275), goals (62), assists (76), points (138), and shorthanded goals (5). He served as Barracuda team captain from 2016-20 and also served as team captain for the Worcester Sharks for the 2012-13 season.
In 577 career AHL games with Worcester, Chicago, and San Jose, he has collected 297 points (130 goals, 167 assists), 233 penalty minutes and a plus-62 rating. He also posted 11 points (three goals, eight assists) in 27 playoff games with the Barracuda over a four-year stretch before his retirement.
In addition, McCarthy skated in 88 NHL games with the Sharks between 2009-2016, accumulating six points (three goals, three assists) and 22 penalty minutes.
In total, McCarthy appeared in 640 regular season games with San Jose's NHL and AHL franchises. In 2018, McCarthy was selected to the United States Men's Olympic Ice Hockey Team, appearing in five games at the Pyeongchang Olympics.
Prior to his professional career, McCarthy spent four seasons at Boston University where he won a 2009 National Championship as one of the team's co-captains.