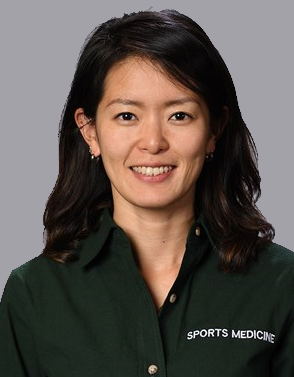 Takahashi returned to the Barracuda in 2022-23 after serving as the team's intern athletic trainer during the 2016-17 season, the club's most successful year in franchise history. From 2019 to 2022, she worked at Dartmouth College in Hanover, New Hampshire, primarily assisting with the Women's Ice Hockey team, Lightweight Rowing team and Women's and Men's Squash teams.
Prior to her time with the Big Green, the native of Osaka, Japan worked for USA Hockey (U18 Woman's National Team, USA U18 Select Camp), Washington State University, the Portland Winterhawks of the Western Hockey League (WHL), the University of Washington Medical School and volunteered with the Japan Paralympic Wheelchair Basketball Team.
Takahashi has a bachelor of science in physical education, a master's of athletic training at Texas Tech, and a doctorate of athletic training from the University of Idaho.